Feeeeel it out in this hour long recording. During the first 5-10 minutes, Katrina will talk about nervous system stuff, followed by 30 mins of somatic stuff to help you process big feelings and finally 10 minutes of guided relaxation.
We will start slow with some stretching and breathing, then build to a peak of bigger expressions.
Like yoga, but weirder, and with longer lasting relaxation effects. All to a bomb ass playlist. Suitable for all levels of experience.
Comfy clothes that you feel free to move in are a must!
Katrina has made this offering public as part of her dental fundraiser. Should this offering resonate with you, and should you be financially able, it would be so appreciated for you to make a donation via PayPal or via e-transfer to hello@katrinamarie.com.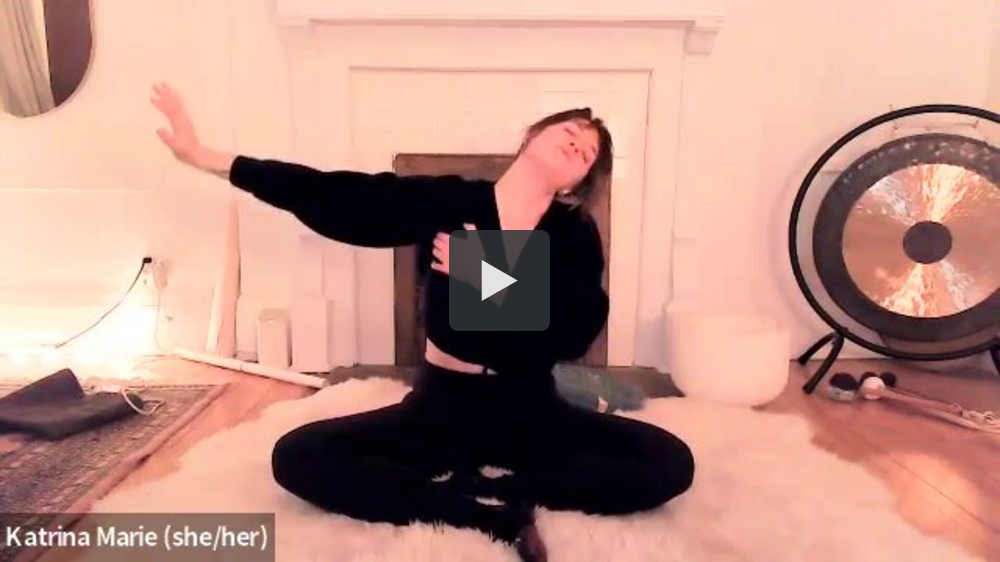 This recording is for all levels, all genders.